Our Capabilities
At Gemini, we pride ourselves on leveraging our technology and people to push our limits on building signage solutions. We combine various processes with our understanding of materials to create the look you need along with the value and quality you can trust. What continues to push us is you, our customers, your cutting-edge client requests, and your desire to enhance your company portfolio. You inspire us to fulfill the need and help you achieve that next project.
Product Offerings
Gemini operations include nearly all signage production processes, from casting and anodizing to fabrication and cutting, from forming and assembly to custom printing and painting. These offerings come in hundreds of material and finish combinations and an extensive size range from ½" tall in flat cut metal to 120" tall in fabricated metal.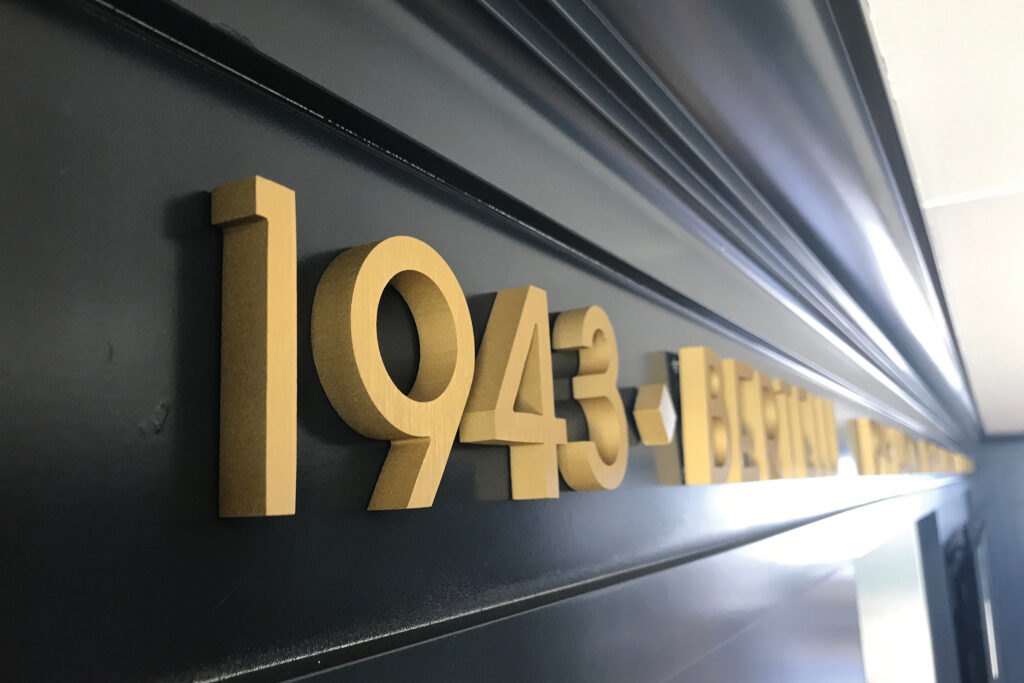 Operations
Gemini has been a part of the signage industry since 1963. Over the years, Gemini has established over 20 manufacturing facilities across North America, comprising over 700,000 square feet of production, as well as a call center.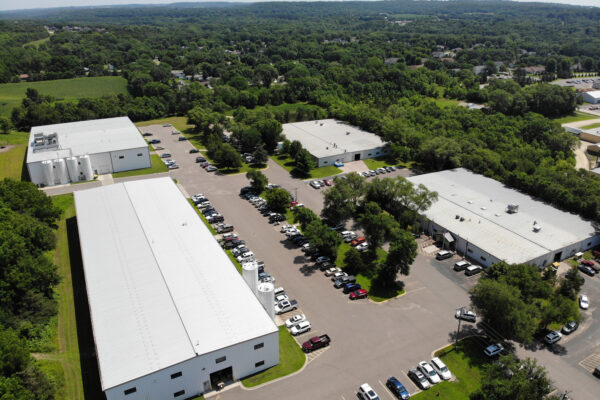 Manufacturing Capabilities
Together, our manufacturing facilities perform an extensive range of processes to produce quality signage products, including:
Laser cutting
Router cutting
Waterjet cutting
Casting foundries
CNC machining
Fabrication
Thermoforming
Injection molding
Rotational molding
Robotic rotational molding (Robomolding™)
Extrusion
Foil and film application
UV printing
Custom polyurethane painting
Powder coating
UL listing and LED population
Anodizing and patinas
Welding and assembly
Testing
We offer a Lifetime Guarantee on all of our exterior rated letter, logo, and plaque products because of our stringent in-house laboratory testing capabilities. All Gemini plastics, metals, and paints have withstood thousands of hours of exposure to salt, fog, moisture, heat cycles, and UV light so we can confidently state that they'll last a lifetime.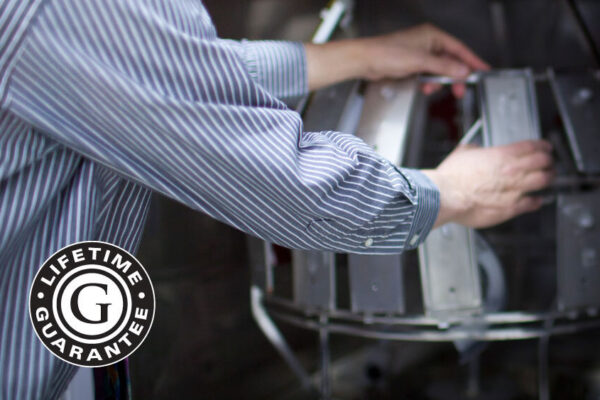 Sustainability
We recycle plastic and metal trim resulting from our manufacturing processes. We use only lead and mercury-free metals, all-electric, pollution-free furnaces; earth-friendly plastics, all manufactured in facilities with a Green Star rating, and that's just the beginning.