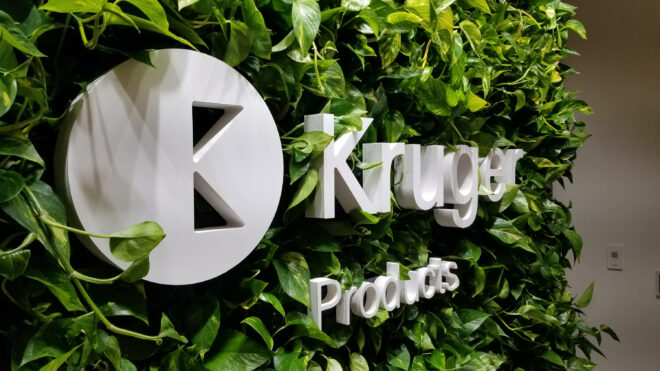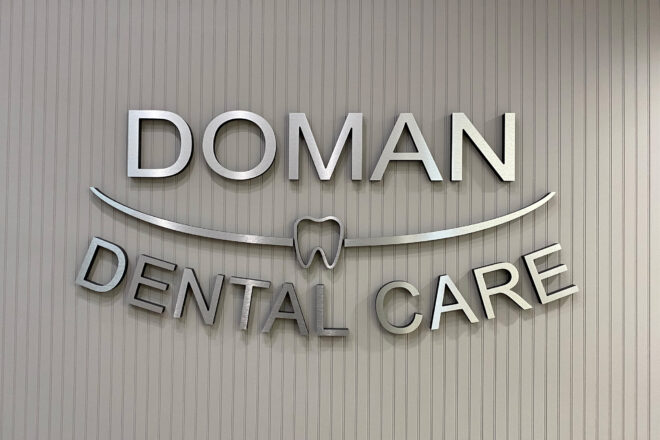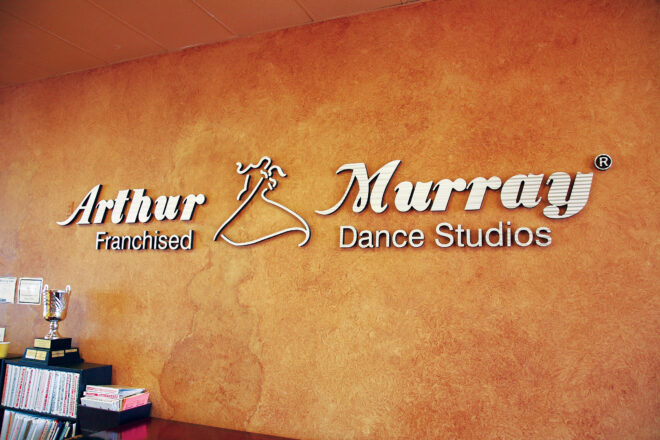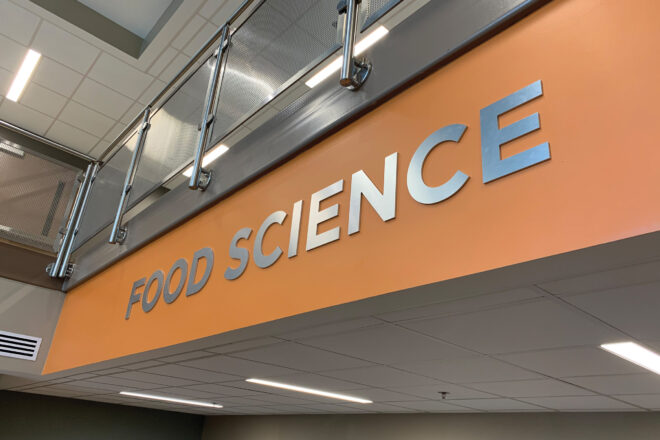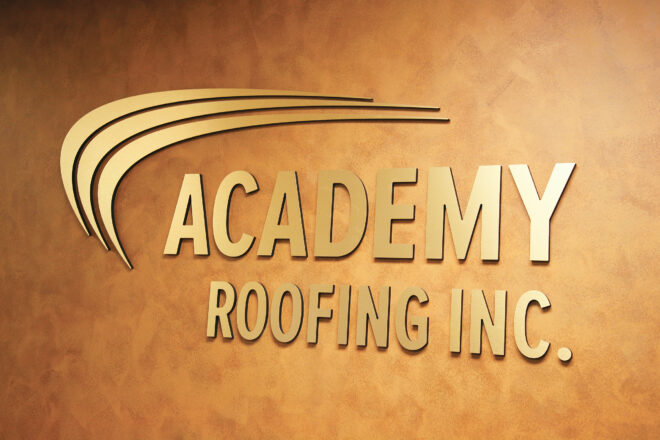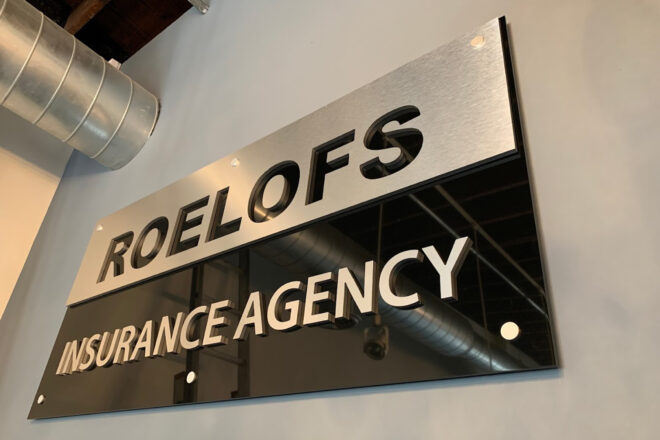 Overview
Gorgeous Interiors
From exhibits and retail displays to lobby reception areas, your interior signage, and experiential branding projects will stand out with elegant laminate display letters that artfully infuse metals, plastics, and specialty materials.
The Choice Is Yours
Laminated products are available in three lines, GemLeaf, Laminate on Acrylic, and Laminate on Foam, each combining lightweight materials with a large selection of eye-catching face colors and finishes.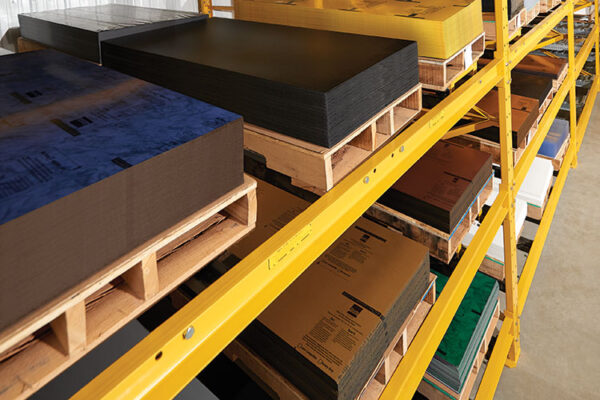 In-House Benefits
We extrude our own impact-modified acrylic sheet, so we can better control quality and offer more variety in colors.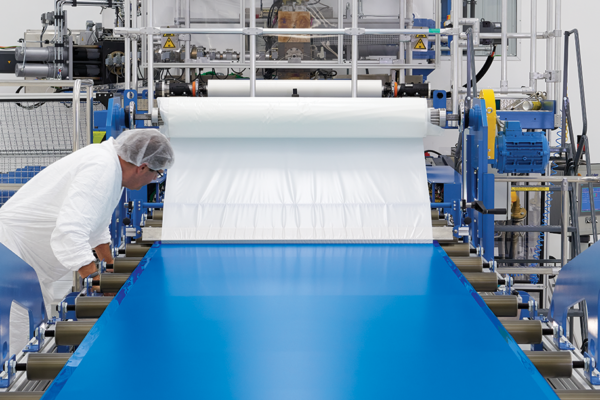 Precise Production
Laminated letters and logos are created with precision and style in mind. Metal on Acrylic letters and logos can be manufactured in as few as 4 days while GemLeaf and Laminate on Foam pieces can be manufactured in as few as 6 days.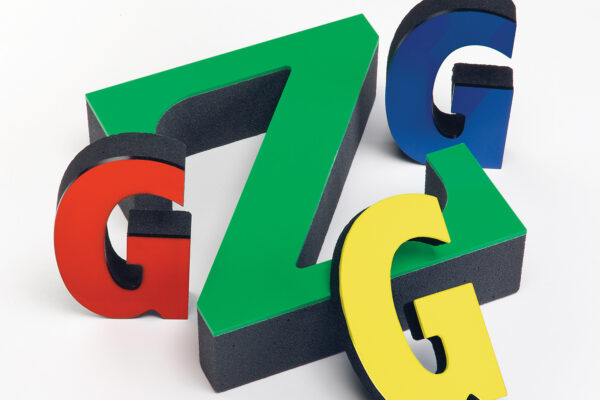 Start a Quote
Our Authorized Partners can sign in to their Partner Portal and use TrueQuote to get an instant quote. If you're not a partner, you can visit our partner locator page to get in touch with a Gemini partner near you.
Options
Sizes and Thicknesses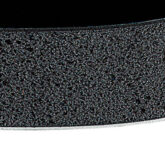 LAMINATE ON FOAM
Standard Thicknesses:
1/2″, 3/4″, 1″, 1-1/2″, 2″, 3″ deep
Standard Heights:
1″–24″ high (25″+ email for quote)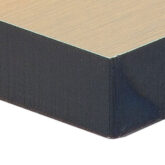 Gemleaf on acrylic
Standard Thicknesses:
1/8″, 3/16″, 1/4″, 3/8″, 1/2″ deep
Standard Heights:
1″–22″ high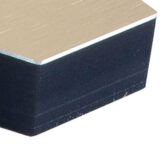 metal laminate on acrylic
Standard Thicknesses:
1/8″, 3/16″, 1/4″, 3/8″, 1/2″ deep
Standard Heights:
3″–24″ high (25″+ email for quote)
Premium CHEMETAL Face Colors
Custom options are available. Contact us for more information.
Installation
Getting Started
For more information on installation instructions and videos, product drawings and information on mounting patterns, visit the Installation page.
Mount Types
Plain
Letters with no mounting hardware. Display Letters can be attached to mounting surface with a combination of adhesive or double-faced tape – applied by the installer – based on surface and letter weight.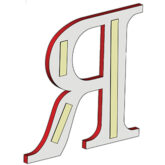 Double Face tape
Double face tape mount comes with either partial or fully covered backs with a VHB, double-faced tape. Volume of tape is based on letter size and gauge. Heavier letters may require tape and adhesive (such as epoxy on acrylic) to properly secure letters. VHB tape is designed for interior, flat, drywall installations. View drawing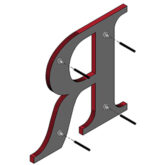 STUD
Stud blocks are solvent bonded to letter backs to receive a 10-24 stud. These blocks will require the letters to stand off the mounting surface approximately 3/8″–1/2″. Drilling patterns are required for this installation. View drawing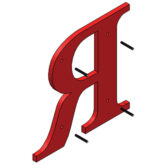 Flush Stud
Thicker letters (minimum 1/4″ thick) can be drilled and tapped for stud installation. Specify if studs need to be in line for brick/block mortar joints or rails.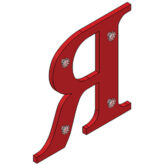 Pad
Pads are plastic disks on the rear of the letters. Secure the letters to the wall using a split stencil pattern or spacing tape guide and silicone adhesive. Adjustable or flush pads available upon request.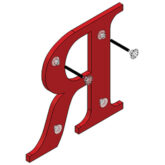 COMBINATION
Combination of studs and pads. Stud through a pad on the top portion of each letter, pads only on the bottom portion of each letter. Mounting procedure is the same as a Stud Mount with the addition of securing pads to the mounting surface with adhesive. Studs can be aligned in line for brick or block mortar upon request. Laser-cut letters (minimum 3/8″ thick) can be drilled and tapped to receive studs to allow for a flush mounting. Drilling patterns are required for this installation. View drawing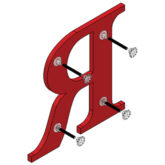 Combination ALL
Letters have studs through pads on all mounts. Specify if studs need to be in line for brick or block wall mortar joints. Not for letters under 6″. Drilling pattern required on this installation. View drawing