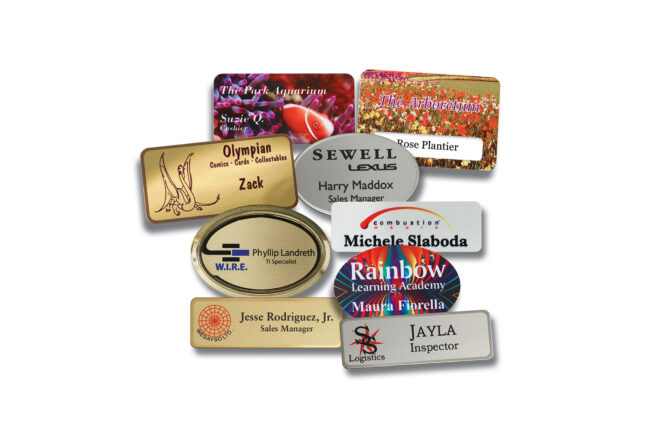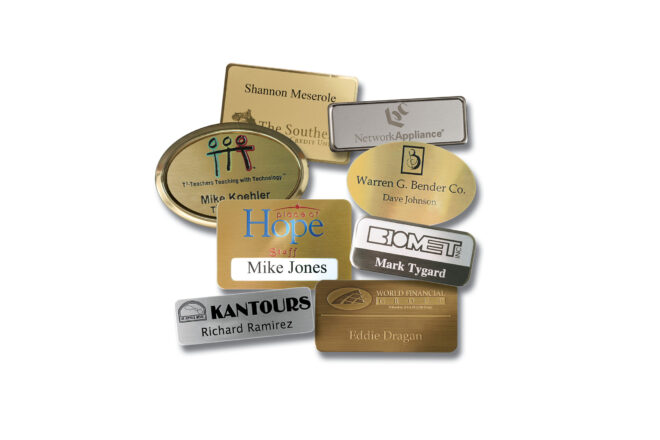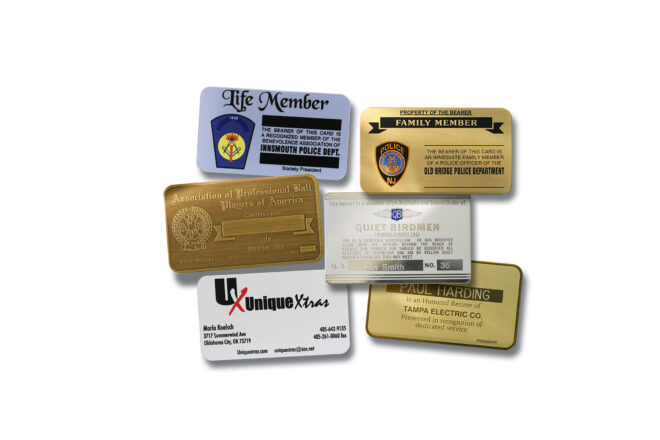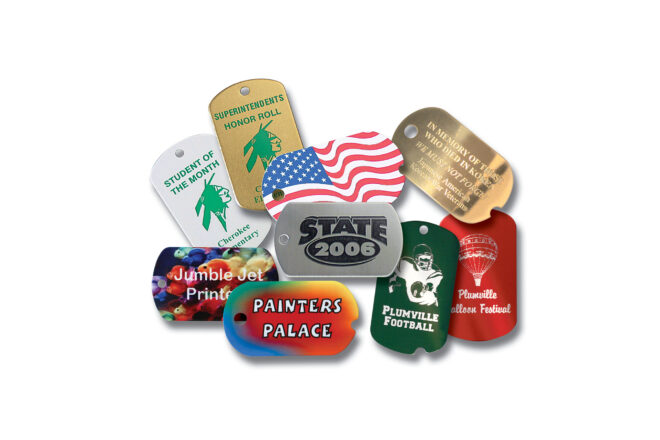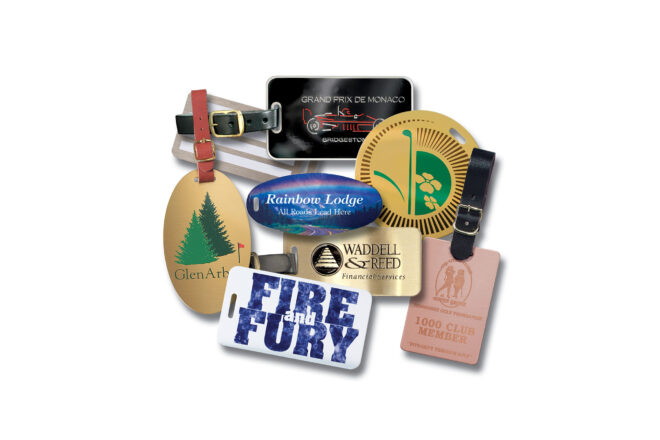 Overview
Prestigious Personalization
We've been crafting beautiful, long-lasting promotional products for over 60 years. Our wide range of imprint processes and material options provide the perfect solution to creating well-designed, durable, attractive name badges, wallet cards, luggage, and bag tags that fit any budget.
Name Badges
Custom, cost-efficient name badges with a wide range of metals and imprinting processes.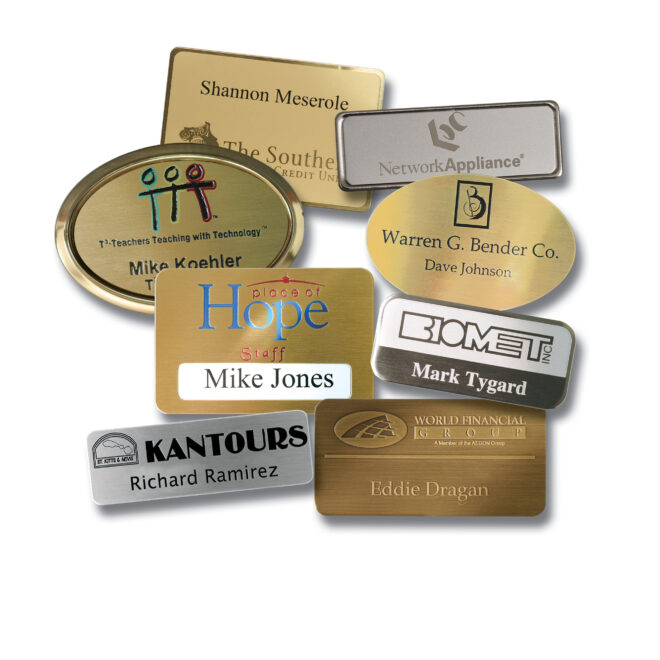 Wallet Cards
Personalized metal wallet cards offer permanence and durability to showcase exclusive membership and corporate identity. Our sleek metal wallet cards extend recognition and awareness in a convenient, memorable token.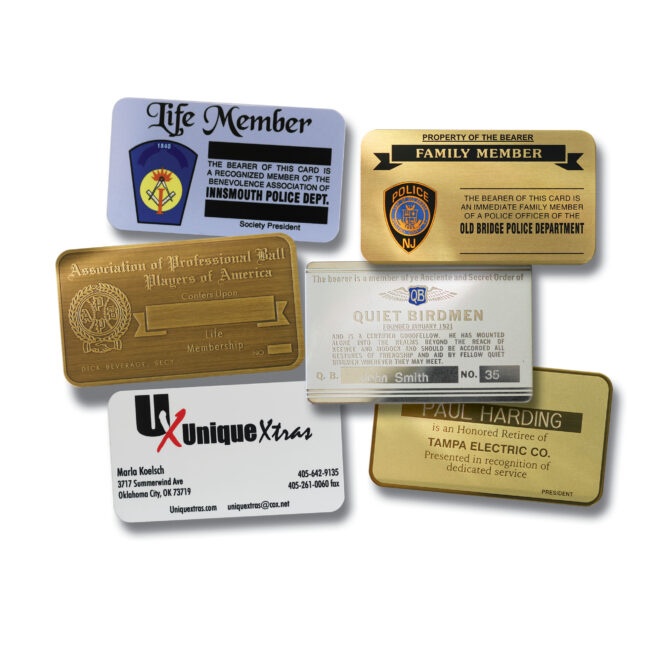 Tags
Identify the most important assets with our luggage, bag, and dog tags when you're on the move. Feel secure with our metal plates as they are made to withstand significant use.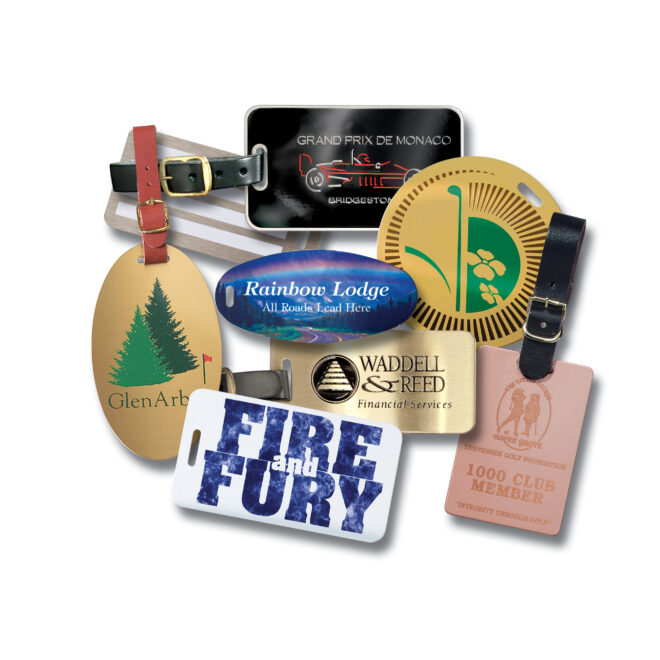 Start a Quote
Our Authorized Partners can sign into their Parter Portal and use TrueQuote to get an instant quote. If you're not a partner, you can visit our partner locator page to get in touch with a Gemini partner near you.
Gemini has always exceeded my expectations. Quality is outstanding. Customer service outstanding. A great partnership.
Options
Materials
Aluminum
Brass
Copper
Anodized Aluminum
Nickel Silver
Stainless Steel
Imprinting Capabilities
Chemical Etching
Sublimation
Laser Engraving
Bar Coding
Screen Printing
Digital Printing
Embossing/Debossing
Numbers
Standard Painted Colors
Red – PMS 1805C
Medium Blue – PMS 3015C
Brown – PMS 4625C
Yellow – 108C
Maroon – PMS 202C
Silver – PMS 877C
Reflex Blue
Black
White
Green – PMS 348C
Gold – PMS 871C
Fabrication Services
Hundreds of-stock cutting dies
Countersunk holes
Finished backsides (satin only)
Magnetic backing
Doming
Beveled edges
Holes/Slots
Corners (inverted, round or clipped)
Adhesive backing
Bending/forming
Laser cutting