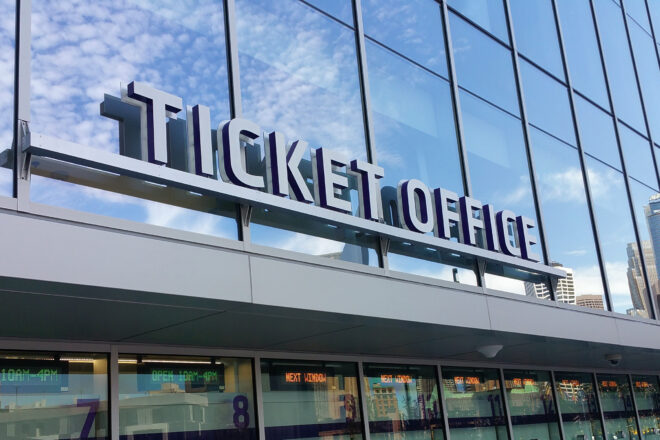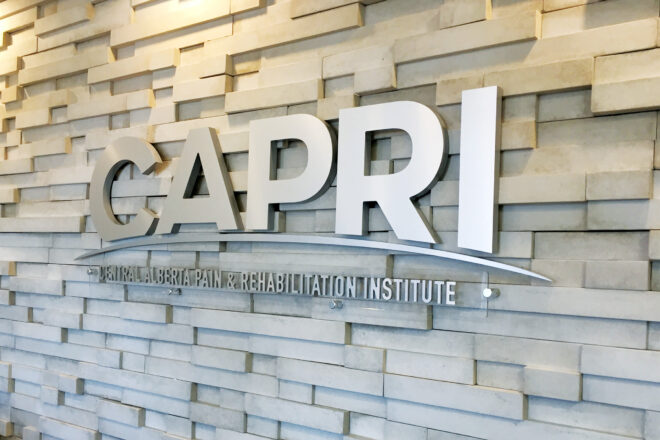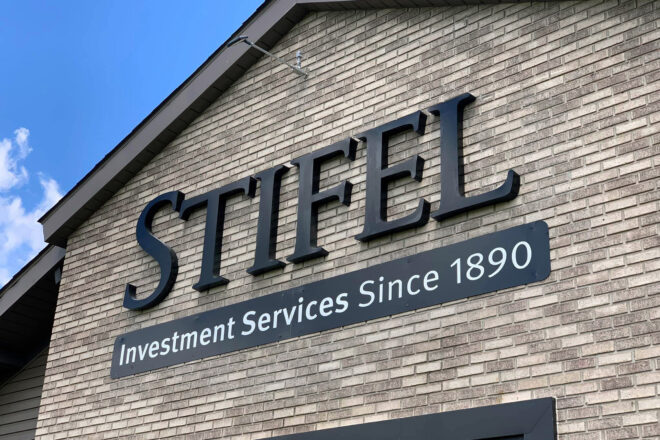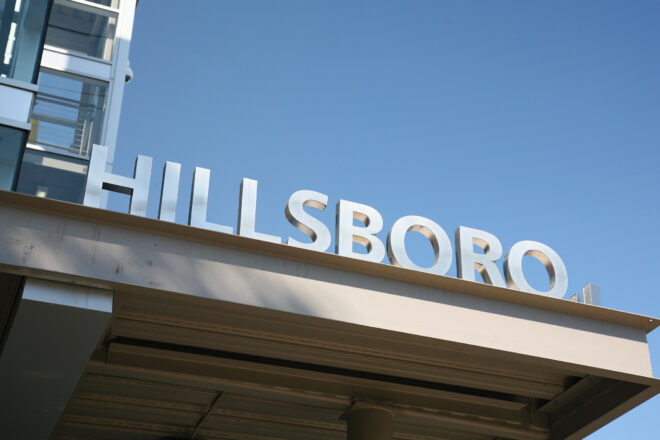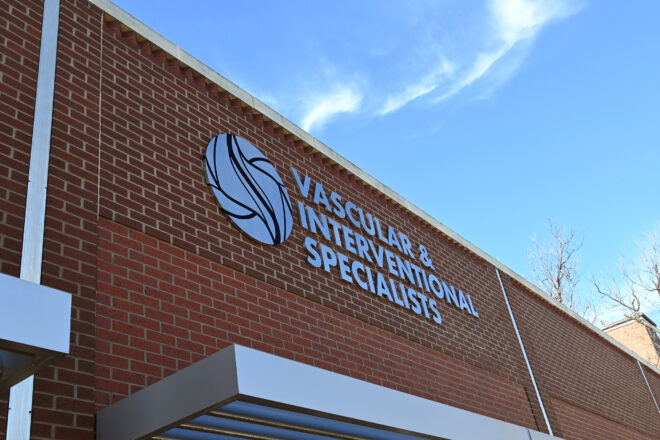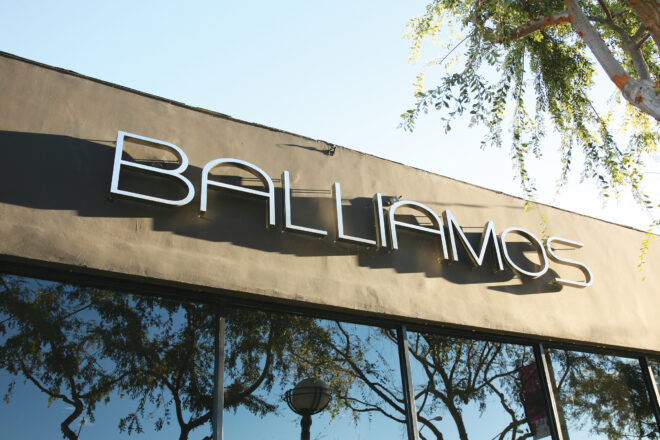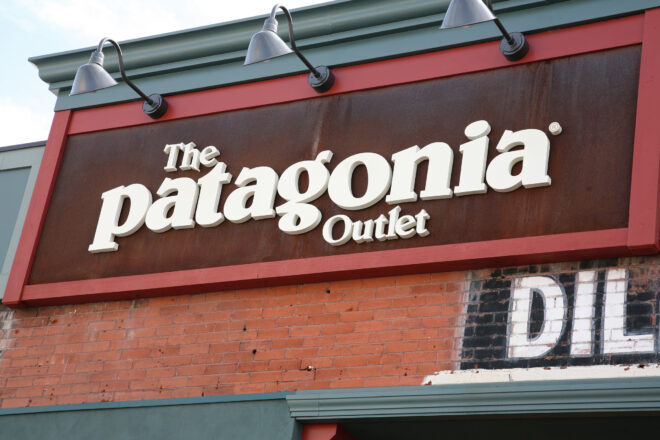 Overview
Expertly Crafted
Choose from a wide variety of material and finish options for a rich, distinctive look. We are your fabrication partner, manufacturing custom-designed letters and logos to the exact requirements of your design specifications. With a distinctive combination of narrow strokes, deep returns, and end-to-end fabrication capabilities in-house, our work will always measure up to the highest standards.
Make a Statement
Our metal fabrication capabilities include structurally robust gauges of stainless steel and aluminum. With letter height possibilities from 2″ up to an impressive scale of 120″ high plus a wide variety of finish options including: brushed, polished, titanium coated, painted, or anodized, the sky's the limit!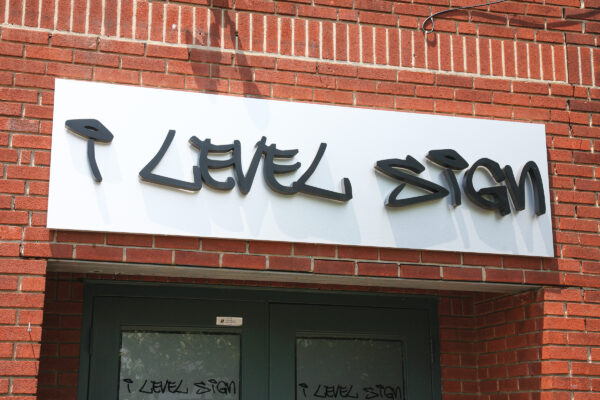 Precision Craftsmanship in North America
Gemini Fabricated metal solutions are made-to-order and expertly handcrafted. By manufacturing close to home, we offer better availability of these handcrafted products compared to alternative brands manufactured overseas.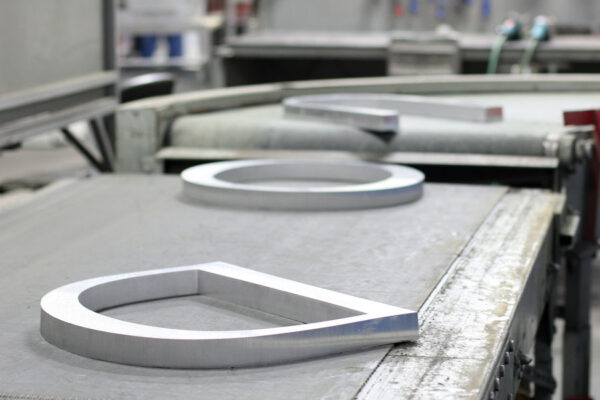 Bring Your Vision to Light
Achieve a beautiful, diffused illumination of face or halo lighting, combined with the premium look of fabricated metal letters and logos. Durable and attractive, the stainless steel or aluminum options make a dramatic statement and provide outstanding low-light visibility.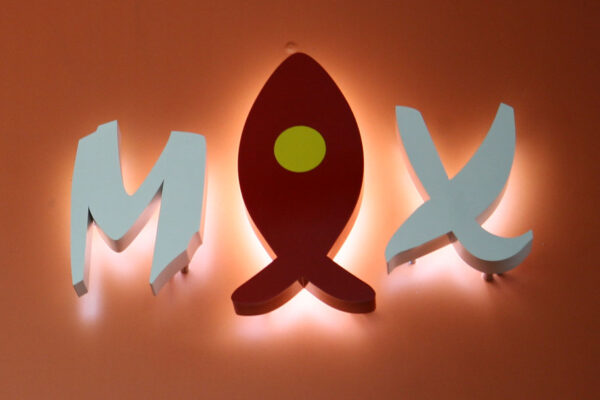 Lifetime Guarantee
We stand confidently behind the quality and craftsmanship of every piece because we've tested it to last a lifetime, or we'll replace it, free of charge.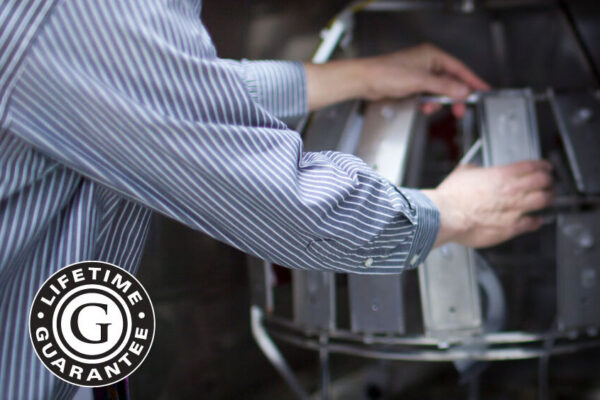 Start a Quote
Our Authorized Partners can sign in to their Partner Portal and use TrueQuote to get an instant quote. If you're not a partner, you can visit our partner locator page to get in touch with a Gemini partner near you.
Gemini has always exceeded my expectations. Quality is outstanding. Customer service outstanding. A great partnership.
Options
Sizes and Material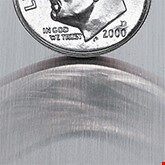 Stainless steel fabricated
Standard Thicknesses:
1/2″–6″ deep
Standard Heights:
2″–36″ high (37″+ email for quote)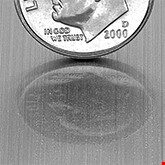 aluminum fabricated
Standard Thicknesses:
1″–6″ deep
Standard Heights:
16″–60″ high (61″+ email for quote)
Standard Painted Colors – (Base Finish)
Installation
Getting Started
For more information on installation instructions and videos, product drawings and information on mounting patterns, visit the Installation page.
Mount Types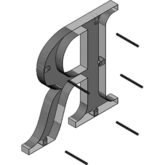 Stud Mount
Stud mount is standard. Letters are drilled and tapped to receive threaded studs. Aluminum studs on aluminum letters and stainless steel studs on stainless steel letters. View Drawing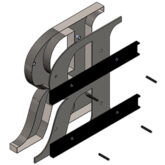 double rail mount
Two rows of C-Channel painted or anodized aluminum rails are mounted with threaded aluminum bolts into in-line stud bosses. Letters are mounted by word. Maximum 96″ length. View Drawing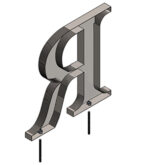 Bottom or top stud no back
Top and bottom returns of letters and logos, at least 3/8″ thick, are drilled and tapped to receive threaded studs for mounting to the wall or rails.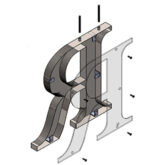 Bottom stud with back
Bottom stud mount is available on letters 4″–24," minimum 3/8″ thick. Letters are drilled and tapped on the bottom returns. Typical 3/16″–1/4″ wall thickness on hollow back letters/logos. View Drawing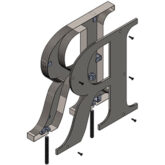 BOTTOM stud with thick back
Top stud mount is available on letters at least 4″–24″, minimum 3/8″ thick. Letters are drilled and tapped on the top returns. Typical 3/16″–1/4″ wall thickness on hollow back letters/logos. View Drawing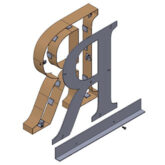 Cut Out Face with Insert – Back – Bottom Angle Mount
Fabricated angle mount letters are available up to 36" high for halo lit, and 48" high for others dependent on the thickness of the back. Available for both aluminum and stainless steel, this mounting allows for easy installation on raceways or canopy tops. View Drawing