Gemini's Partner Portal: The Resource for
All Things Gemini
Gemini's Partner Portal is a central hub for your projects. Partner Portal supplies digital project estimating, ordering, and management tools to help grow your business and secure more projects. Users can access Partner Portal 24/7 and locate design and project resources.
TrueQuote – Create quotes and place orders in minutes
Order Tracking – View your order status and estimated delivery dates
Marketing Assets – View and download digital marketing assets such as the Gemini Catalog, videos, and other helpful resources
Product Samples – Easily request product and material samples
TrueQuote – Create Your Quote in Minutes
TrueQuote, Gemini's self-service online quoting system, is easily accessible from the Partner Portal
Using TrueQuote, you can get a quote in minutes
Give TrueQuote a try today!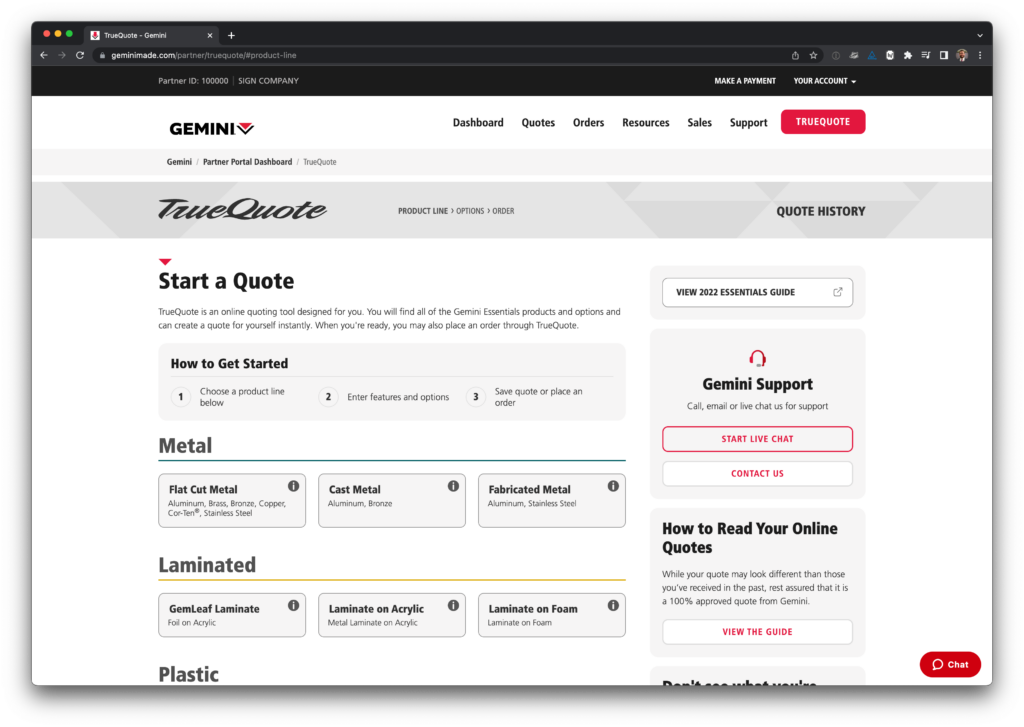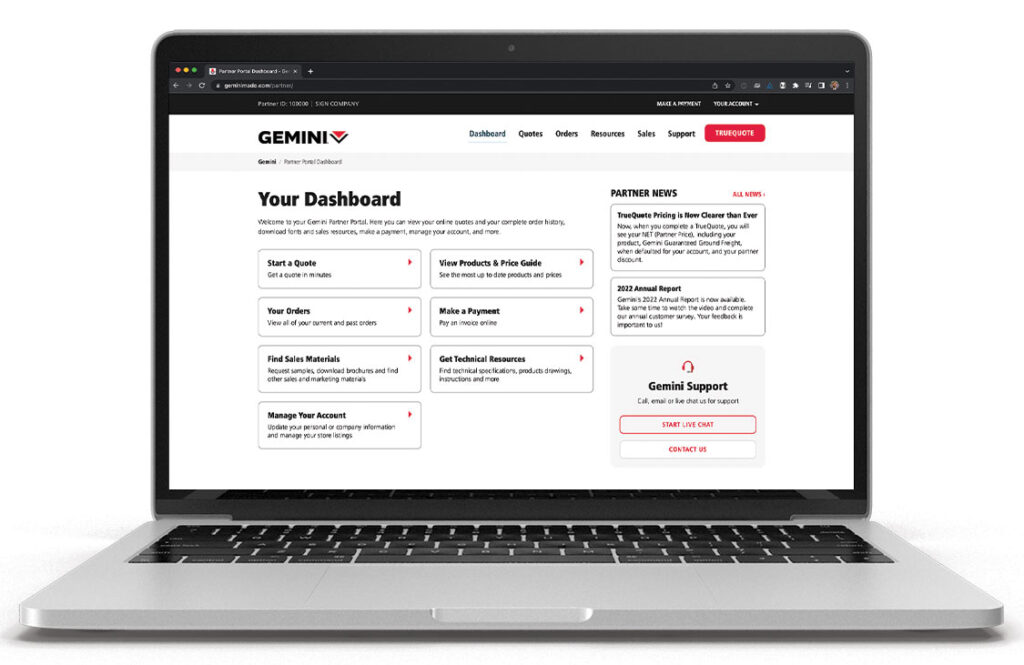 Logging In & Signing Up
Access Partner Portal by finding the Partner Portal tab in the upper right corner. Then, enter your information if you are already an existing user.
Manage Your Account
It's simple to manage your account.
Each person on your team will have their own login associated with their email address
Reset your password, update your contact details, invite new users and manage your store's listing.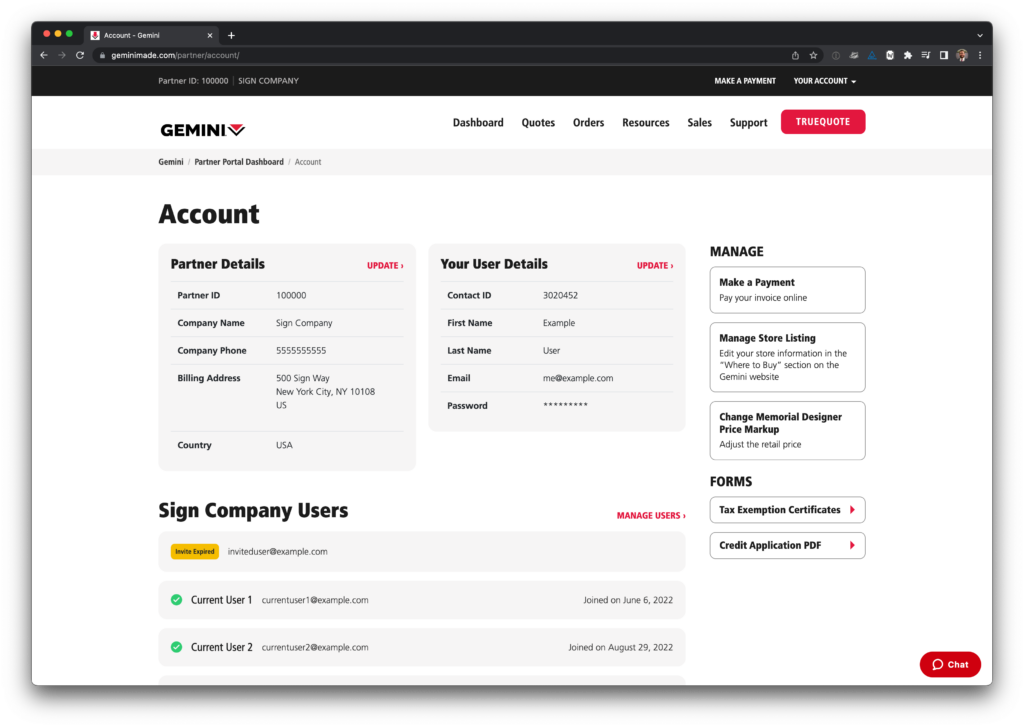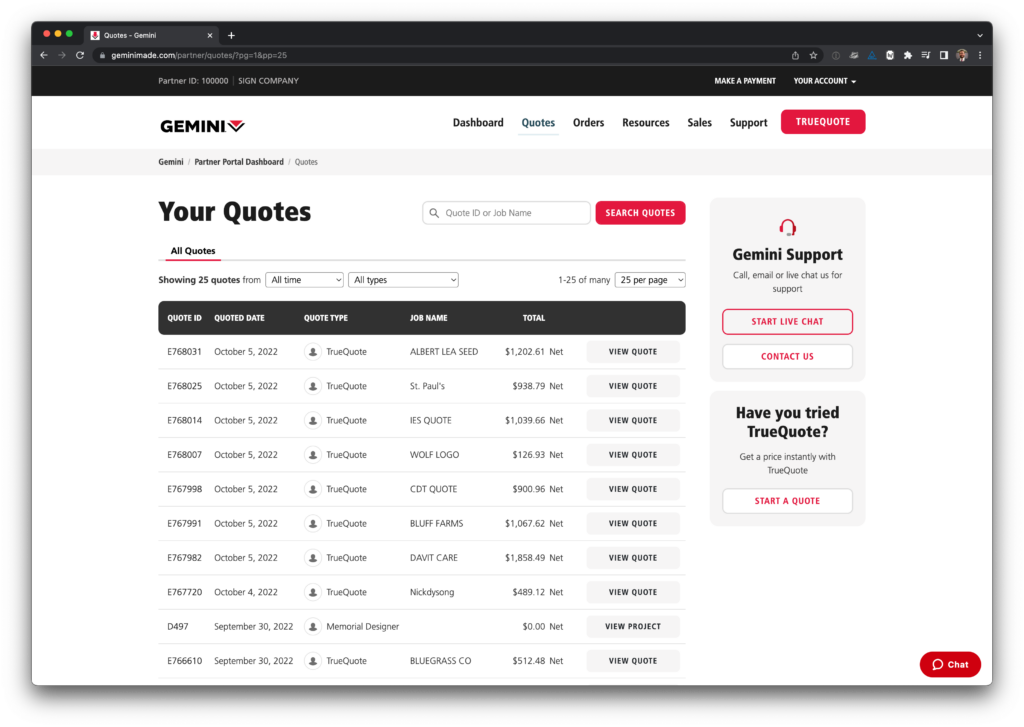 Manage Your Quotes
You now have full visibility into your current and past quotes.
You also have the ability to filter, search, and see the status of your quotes – all from one screen.
You can easily place an order directly from that existing quote.
View Your Orders
You now have full visibility into all of your orders at one time.
You can view your order's status.
You're able to track the shipments and even see estimated delivery dates for UPS shipments.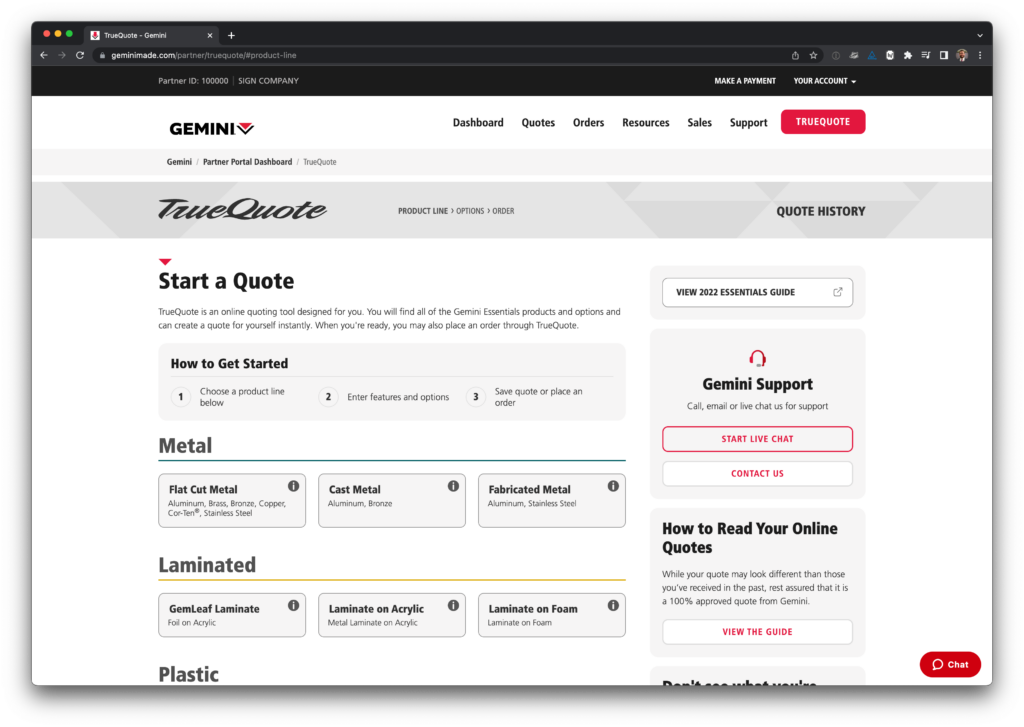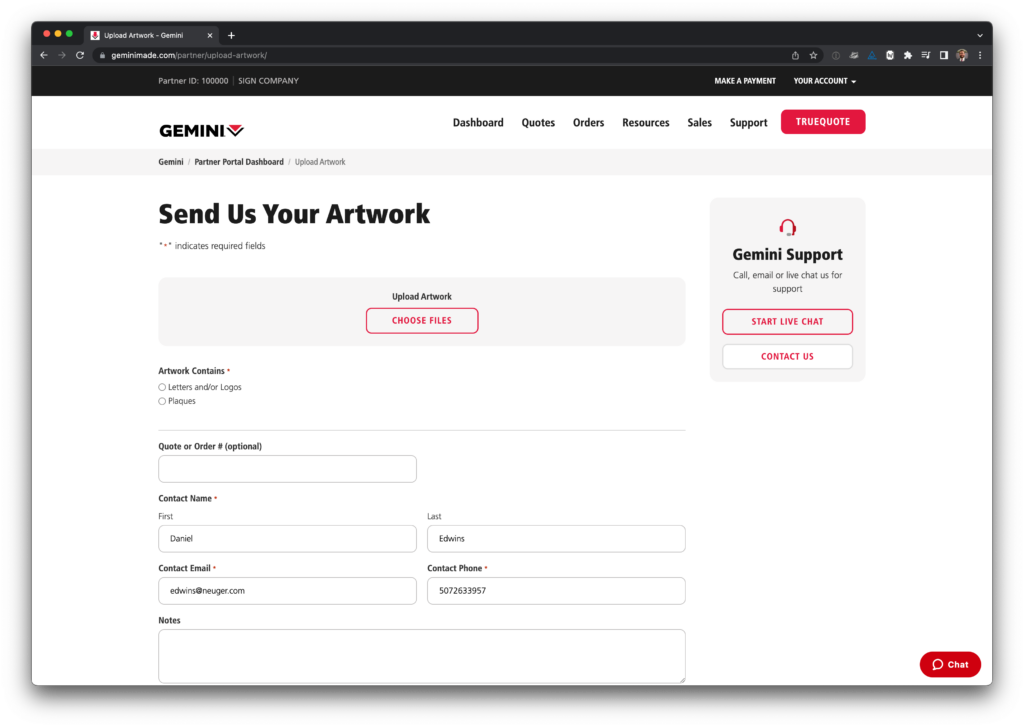 Upload Artwork
You can upload artwork right into Partner Portal.
You can specify whether this artwork is for an existing quote or order.
Other Benefits
Access helpful resources, like our video library that includes installation videos.
Download Gemini fonts.
View Gemini Catalog.
Get ideas from our inspiration gallery
Manage Where to Buy store listings
Request product samples