Quality and Quantity
Unmatched skill and experience in blank and decorated metal products. We provide innovative solutions in metal materials and processes to meet the most stringent requirements. We have more than 60 years of experience providing superior and durable products on time and within any budget.
Explore our complete product portfolio in our digital catalog.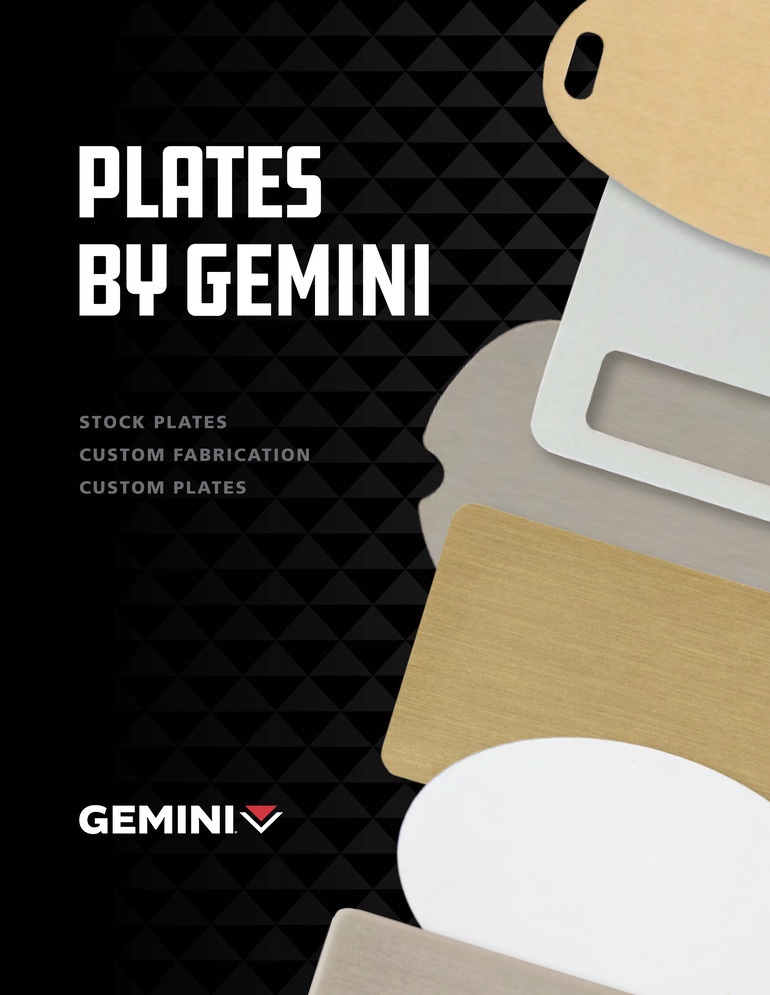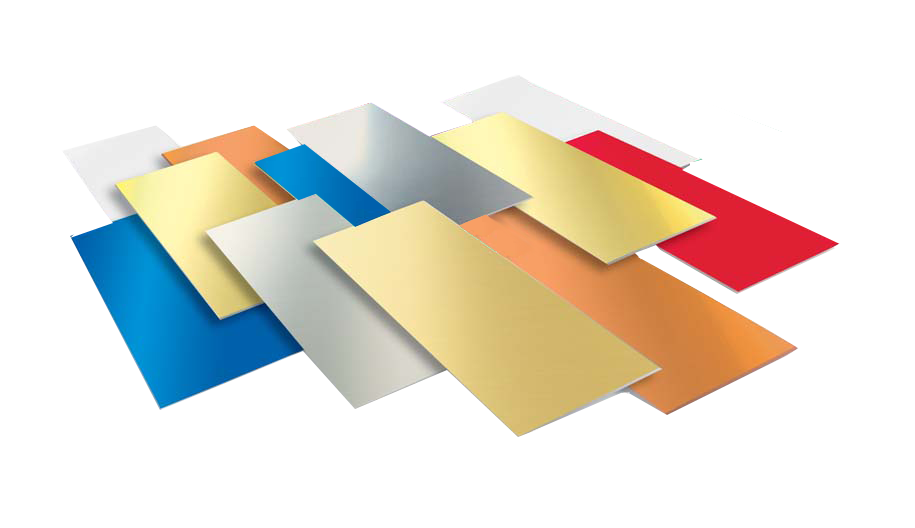 Variety
We carry a diverse line of sheet metal products to meet the vast needs of our customers. Our sheet metal line provides solutions for a variety of imprinting needs including sublimation, laser engraving, UV printing, rotary engraving, and vinyl applications. Standard sheet sizes are 12″ x 24″ or 24″ x 48″.
Product Highlights:
Aluminum
Brass
Copper
Anodized Aluminum
Nickel Silver
Stainless Steel
Blanks
Our selection of pre-cut plates covers a wide range of shapes, sizes and materials designed to enhance your creative and personalization needs.
Product Highlights:
Badge Blanks
Plaque Plates
Name Plates
Key / Luggage Tags
VIN Plates
Industrial Tags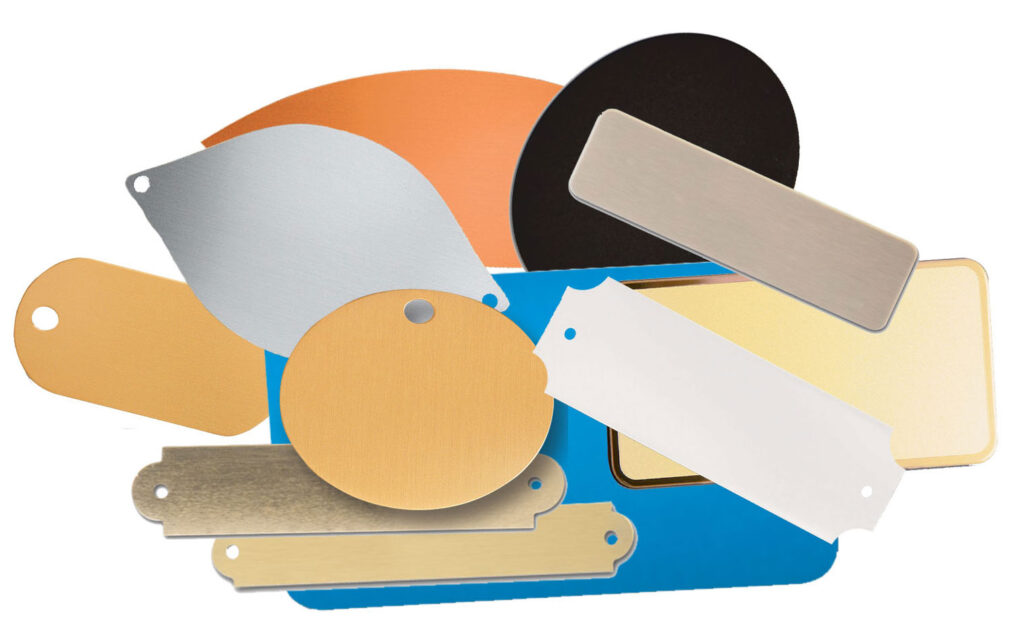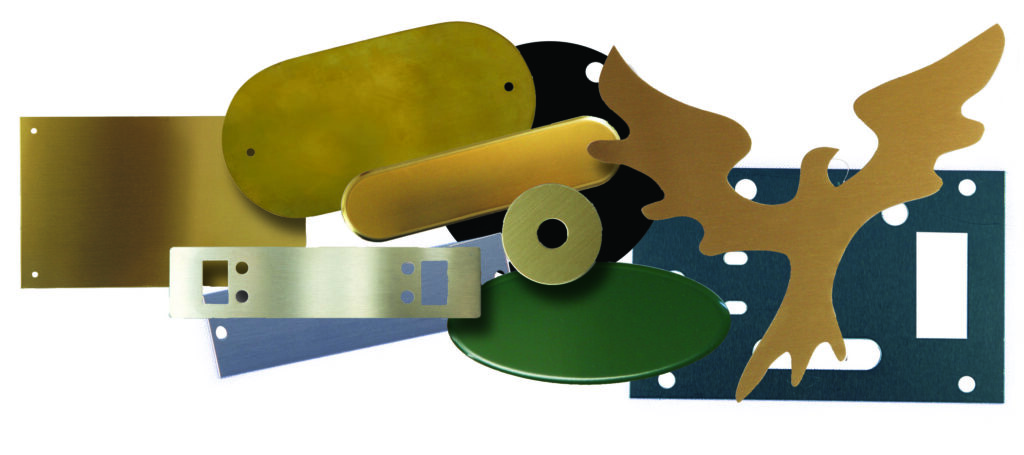 Custom Fabrication
Our fabrication department has over sixty years of experience in manufacturing precise, custom cut plates. We have over 100 cutting dies and the ability to laser cut anything from prototype samples to intricate shapes and designs on most of the material we stock.
Product Highlights:
Hundreds of cutting dies
Countersunk holes
Finished backsides (satin only)
Magnetic backing
Doming
Beveled Edges
Holes / Slots
Corners (inverted, round or clipped)
Adhesive backing
Bending / Forming
Laser cutting