Plastic Parts Manufacturing Division of Gemini Renamed Robomold™ Plastic Solutions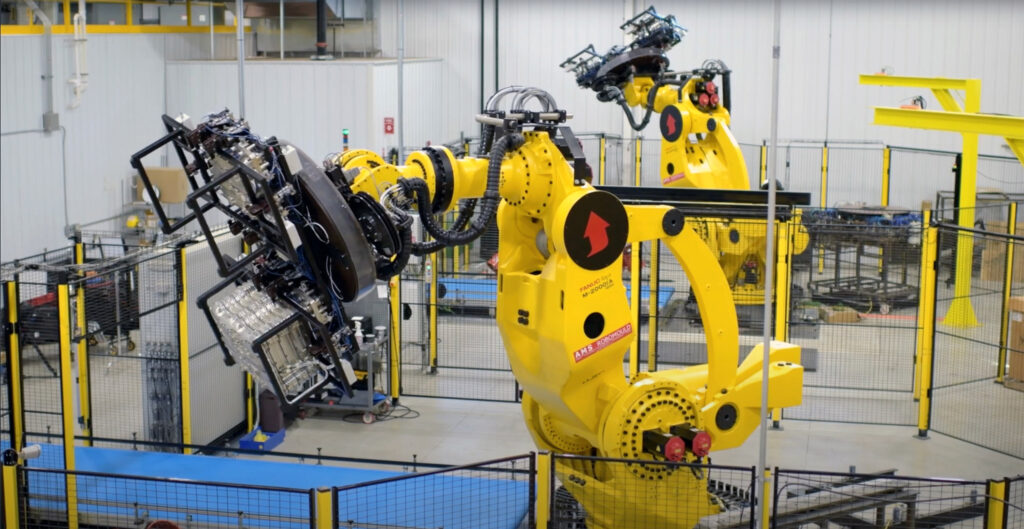 Cannon Falls, MN – January 4, 2021 – Gemini Inc., a leader in plastics and metals manufacturing for over 55 years, recently launched its new Robomold™ Plastic Solutions (RPS) Division in conjunction with a new robotic rotational molding platform. This new molding technique called robomolding allows for more complex, multi-layer, multi-material variable wall thickness plastic parts with high impact strength.
Gemini became the first manufacturer in the USA to have this ground-breaking robotic molding technology that modernizes rotational molding through electronically controlled application of heat, 5-axis motion, automation, and modern data collection. Robomolding gives engineers more control over quality in difficult-to-mold areas and wall thickness variations throughout a part.
Robomold Plastic Solutions is a vertically integrated manufacturer with a wide array of manufacturing capabilities. In addition to robotic rotational molding, RPS offers traditional rotational molding and thermoforming processes.
"Robomold Plastic Solutions is a uniquely qualified manufacturing partner with capabilities in part and tooling design, production, and value-added modifications, and final testing and certifications," said Dan Sauber, Product Manager, Robomold Plastic Solutions. "The addition of robotic molding furthers our ability to bring the most complex molded plastic designs to reality," Sauber added.
Drawing from nearly 60 years of plastics manufacturing expertise, RPS manufactures to some of the most demanding industry quality standards based on the customer's needs, including Mil Spec 810, Mil Spec 648, and IPX. RPS is ISO 9001:2015 certified, ITAR certified, and manufactures to the highest tolerances and demands of customers ranging from military to industrial and commercial OEMs.
RPS possesses a host of in-house testing capabilities, including submersion, vibration, various methods to test air and water tightness, and impact testing. Engineering support services include R&D consultation, design, mold design, 3D rapid prototyping, material composition prototypes and sourcing. Learn more about the company's advanced solutions for plastic parts manufacturing at robomold.com.
About Gemini
Gemini is a wholesale manufacture of solutions that identify, direct, and protect the world. For over 55 years, Gemini has been an industry leader producing made-to-order dimensional signage, plates, plaques, cast bronze monuments, industrial protective cases, and plastic parts. Gemini is second-generation, family-owned business headquartered in Cannon Falls, Minnesota, with production facilities throughout North America. For more information, visit geminimade.com.