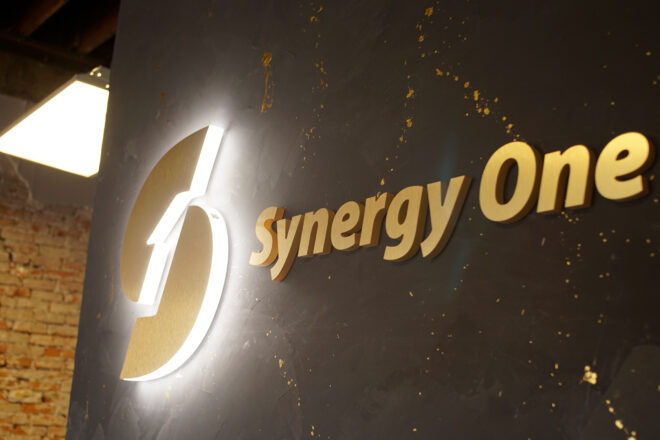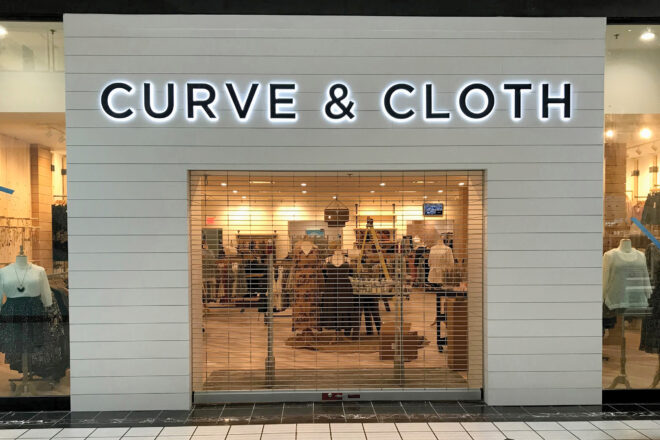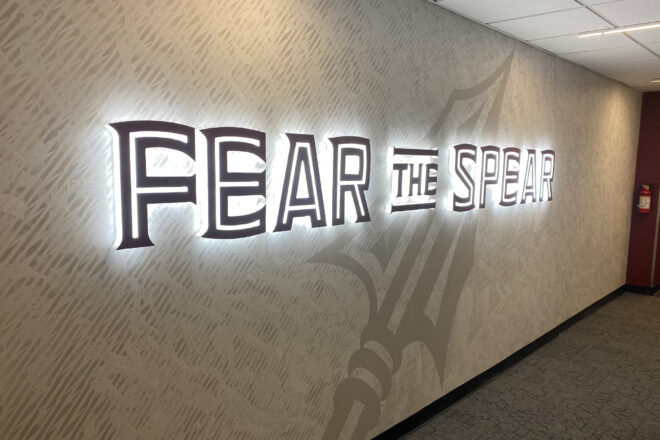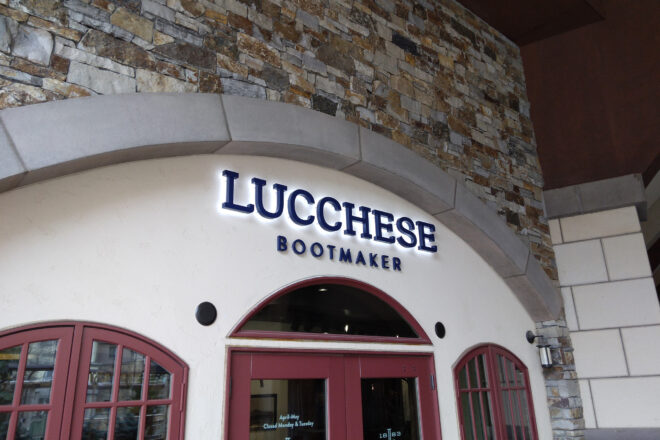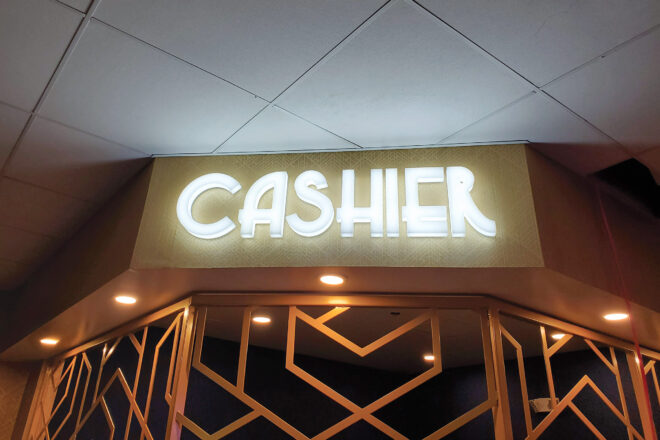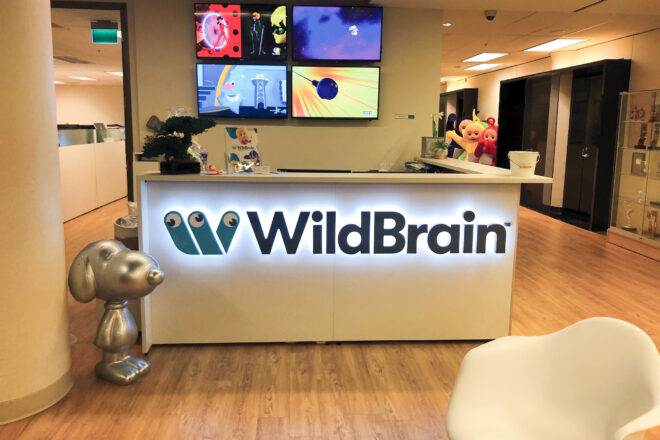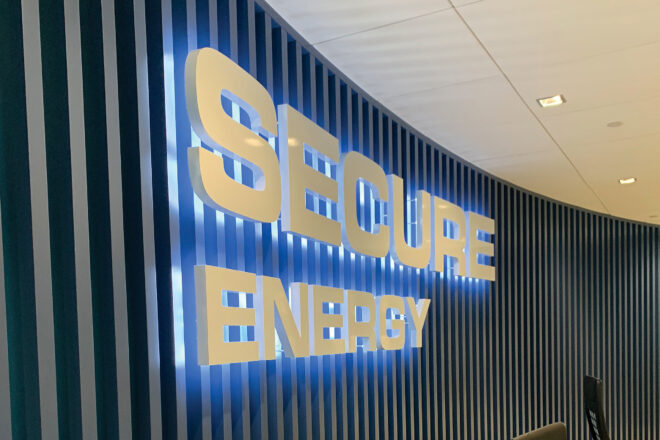 Overview
Take Your Signage Upscale
Lit acrylic will give your signage a distinctive, sophisticated look with crisp, precision-machined letters, producing an even diffused glow. Previously known as LUXE™, this line features seamless, precisely defined edges. Illuminated, the result is a beautifully sophisticated, diffused effect, worthy of the highest-end establishment.
Customized Finishes With Illumination
Create a distinctive, sophisticated look with lit acrylic. Available in Precision White or Premium lines with a variety of face, side, and halo-lit options.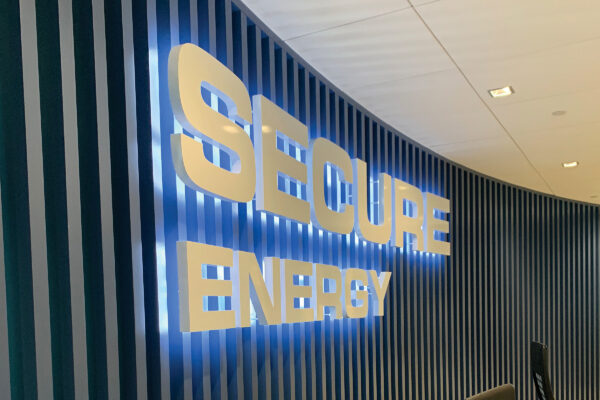 High-End Design With Easy Serviceability
A specially designed removable back makes it easy to service the LEDs, plus, the LED lighting uses less power, while providing better light diffusion.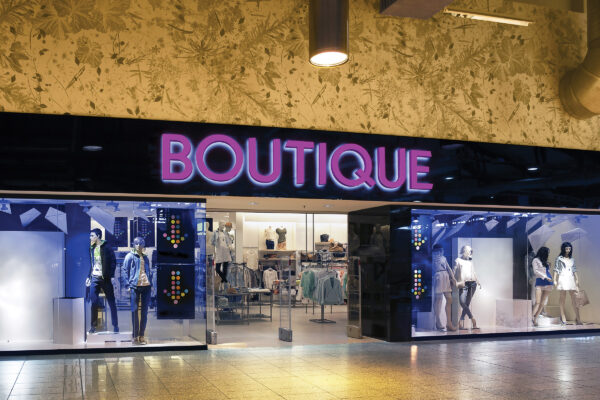 Precise, Low-Profile Solution
Achieve more intricacy in logo and letter designs with this sophisticated, high-end look offering strokes as narrow as ¾". This solution is ideal for logo tag lines and support content. Dramatic face and halo-lit options are also available.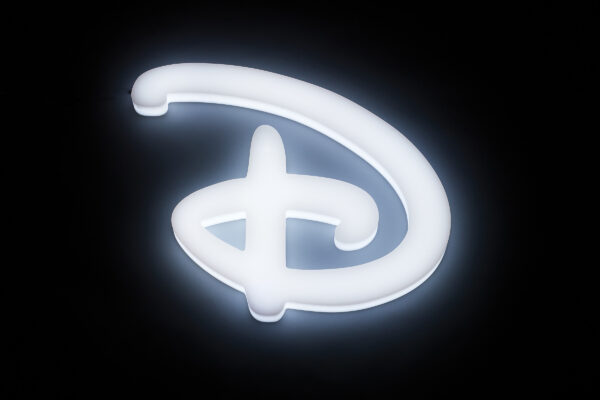 Start a Quote
Our Authorized Partners can sign in to their Partner Portal and use TrueQuote to get an instant quote. If you're not a partner, you can visit our partner locator page to get in touch with a Gemini partner near you.
Options
Sizes and Material
Standard Thicknesses:
1-1/2″, 1-1/4″ deep
Standard Heights:
8″–24″ high (25″+ email for quote)
Installation
Getting Started
For more information on installation instructions and videos, product drawings, and information on mounting patterns, visit the Installation page.
Mount Types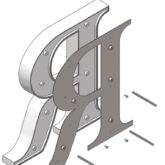 STUD WITH WELDED BOSS Mount
Studs screwed into metal boss welded to back plate.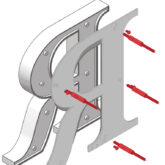 DETACHABLE STUD Mount
Detachable studs screwed into metal bosses on back plate. This will create a standoff mount from the surface.