The Power of Two
Welcome! You've arrived here as you were looking to place an online order for ID Plates products, and you're in the right place!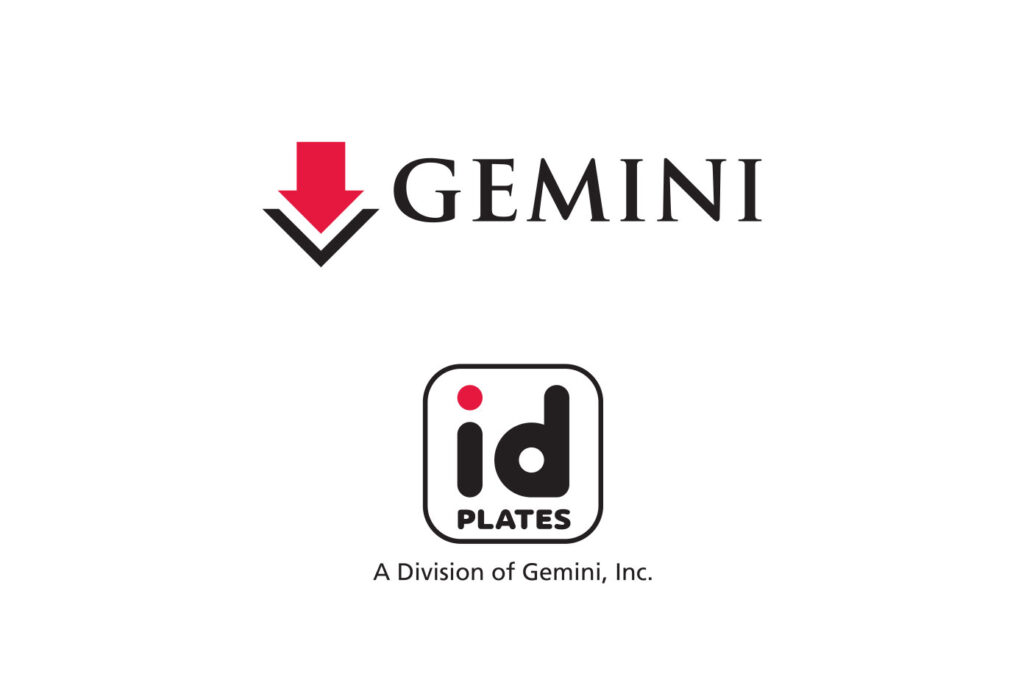 A Division of Gemini
As you likely know, Gemini's acquisition of ID Plates brings together two family-owned businesses with long histories of products, resources and support focused on helping customers continue to grow their business. With the combined companies, the strong product and service foundation from each will continue – now enhanced with shared capabilities that expand the portfolio of solutions available. With this consolidation, the eCommerce site had to be shut down, we apologize for any frustration. However …
Requesting a Quote or Order
Below are links to ID Plates offerings as a resource to you.